Not So Mellow Yellow – Cheshire Childcare Group Supports World Mental Health Day
Nursery Managers and Practitioners of Elmscot Group Day Nurseries, Nursery Schools and Out-of-School Clubs across Cheshire have come together to show their support for World Mental Health Day.
#HelloYellow is a campaign launched by YoungMinds, a UK charity that fights for the future of children and young people's mental health. By wearing a pop of yellow or even an entire yellow outfit and making a donation, people across the country have shown their support for the cause.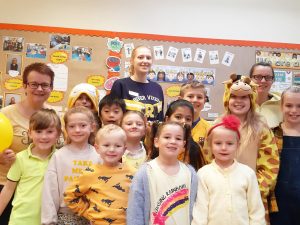 ITV's Britain Get Talking campaign has also been supporting mental wellness and is centered on bringing families closer. Backed by the YoungMinds charity, the campaign highlights that anxiety and depression in children has risen by 48% since 2004. Through silencing popular television programmes and advertising, families are being encouraged to "tune back in to the story in your living room".
Elmscot Group understands that good mental health and wellbeing is important to enable children and young people to reach their full potential, build resilience and self-regulation – all vital life skills to become a confident and able adult.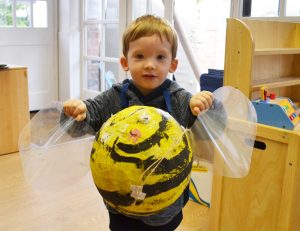 Back in April 2019, Managers and Practitioners across the childcare group completed either a Level 2 course in Understanding Children and Young People's Mental Health or a Level 2 course in Awareness of Mental Health Problems. These courses focused on support and early intervention from early childhood and on adult and workplace health awareness, respectively.
Most recently, seven of the Managers within Elmscot Group have successfully trained in Mental Health First Aid – showing the group's continued commitment to mental health support and awareness.
Rachael Lyons, Elmscot Group Operations Manager said: "The importance of good mental health and support is a priority for us across the group. We are gradually getting closer to achieving the goal we set out this year of becoming an emotionally healthy childcare business.
"Being able to show our support for such an incredible campaign means a lot to us and we were delighted to donate and raise awareness amongst Elmscot Group families."
Elmscot Group provides outstanding childcare and education to over 1,800 children across Cheshire.
To find out more about Elmscot Group and to enquire about childcare places, please call 0161 980 0003 or visit our website at: www.elmscot.co.uk