Mission Statement
The Elmscot Group : Nurturing Inquisitive Minds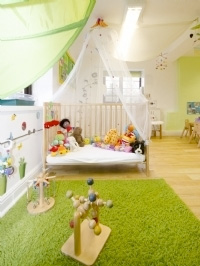 At Elmscot Group we ensure that each individual child reaches outstanding personal development, learning and outcomes and that they all thrive and achieve their full potential. We achieve this exceptional quality by providing nurturing, safe, welcoming and enabling learning environments both indoors and out, complemented by rich and stimulating learning experiences designed to capture children's imagination and curiosity. This promotes children's happiness, confidence and self-esteem, with a focus on teaching children the skills they need to be well prepared for future learning.
We prioritise the health, nutrition and wellbeing of children.
We provide inclusive practice led by inspirational early years teachers and qualified professionals, dedicated to working in partnership with parents, outside agencies and other settings.
We are always mindful of the scale of our responsibility to the children, parents, carers and staff who form our small community. We are simply passionate about doing what we do, well.