Welcome to Elmscot Woodlands Day Nursery in Timperley
Elmscot Woodlands Day Nursery and Nursery School is located on Ridgeway Road in Timperley, less than a mile from Elmscot Altrincham.
'Ofsted Outstanding', we are the only nursery in Trafford to hold the coveted daynurseries.co.uk regional Top 20 award 2020, which is based solely on parent recommendation.  Our nursery is located within green belt land in Timperley, surrounded by open fields.  Our idyllic location enables much of our time to be spent outdoors, in the greenbelt countryside or our large garden, with artificial safety-grass, separate baby area and a covered area for all weather play.  We share magical experiences, such as going on a bear hunt, creating woodland clay creatures or Forest school, developing children's confidence, wellbeing and love of the natural world.
Our child-led active learning environment stimulates little imaginations.  Extensive play resources excite and inspire children to play and learn together or independently.  With an abundance of adventures and experiences including music, dance, art, design, cooking, sport and imaginative play, every child can learn naturally through enjoyment, play and socialising with others.
We nurture life-long learners with the creativity to grow and adapt, whatever the future holds.  Our curriculum is developed by qualified early years' teachers following the EYFS framework, ensuring that learning is fun, rewarding and effective.  Our highly qualified team use creative approaches indoors and out to develop key skills such as numeracy, literacy, or fine motor skills, working towards school readiness.
Adapting to new settings can be challenging.  Our award-winning team offer incredible warmth and understanding to the little ones in our care and their families.  Children are individually supported to reach their full potential, with activities tailored to their stage and learning style, nurturing confidence and happiness. As the most important people in their child's life, our parents are closely involved with parent sessions, weekly menus, news and achievements and daily updates from their child's key worker via the Tapestry app.
The children's award-winning food is prepared using fresh, locally-sourced ingredients.  Our menus, approved by a registered dietician, are both healthy and expose the children to the most amazing foods and flavours.
It has a private car park for your convenience. The nursery is registered for 57 children.
We have places available for those receiving 2-year-old childcare funding. To check your eligibility, visit the Trafford Council website
Parent Portal
We have an amazing Parent Portal available to all families that enables you to login and see your child's nursery account. From here, you can check which sessions your child is booked in to attend, see what payments have been received and check any outstanding fees. You can also download copies of individual invoices and receipts for payments, as well as view your entire account history should you have a query.
The Parent Portal can also be used to send messages to our Finance Team and to check details are correct. The messaging facility can be used to inform us of any changes to your personal details.
This facility is for information purposes only and cannot be used to make payments.
To access the Parent Portal, please contact our Finance Team on 0161 980 0003 (ext. 711) and we'll be happy to set this up for you.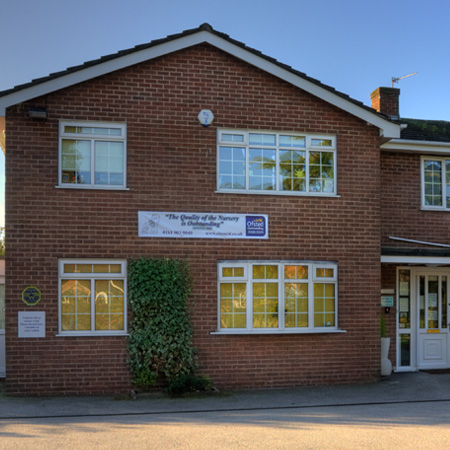 Opening Hours:
Monday

8.00am - 6pm

Tuesday

8.00am - 6pm

Wednesday

8.00am - 6pm

Thursday

8.00am - 6pm

Friday

8.00am - 6pm
Address Details:
28 Ridgeway Road
Timperley
Cheshire
WA15 7EY
Opening Hours: 8am-6pm, Monday to Friday (all year except Bank Holidays).
We close at 1pm Christmas Eve and reopen on 2 January.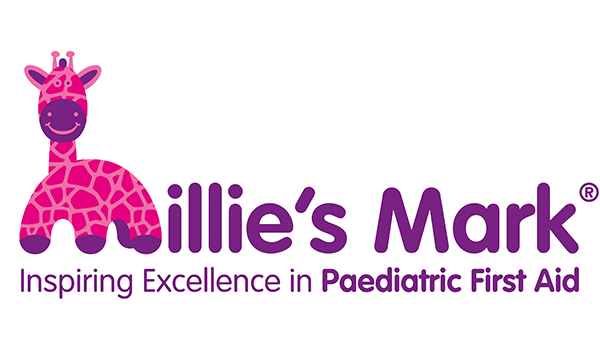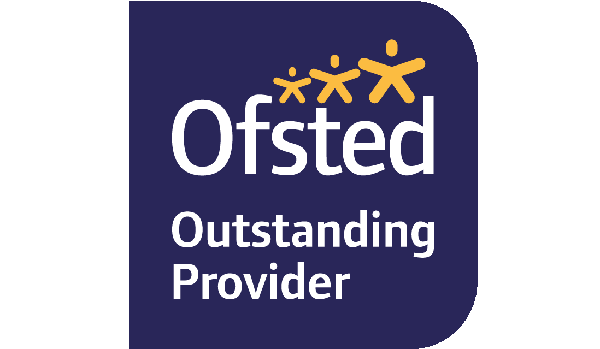 Meet the Elmscot Woodlands Team
Leah Linden
Elmscot Woodlands | Elmscot Woodlands Rabbit Room
Early Years Practitioner
NVQ Level 3 in Childcare and Education
Jess Brobin
Elmscot Woodlands | Elmscot Woodlands Rabbit Room
Senior Early Years Practitioner
NVQ Level 3 in Childcare and Education
Faye Bradshaw
Elmscot Woodlands | Elmscot Woodlands Hedgehog Room
Early Years Apprentice
Aaron Tomlinson
Elmscot Woodlands | Elmscot Woodlands Hedgehog Room
Early Years Assistant Practitioner
Emma Deas
Elmscot Woodlands | Elmscot Woodlands Hedgehog Room
Early Years Practitioner
NNEB Level 3
Lauren O'Brien
Elmscot Woodlands | Elmscot Woodlands Owl Room
Early Years Practitioner
Foundation Degree in Early Years
Michele Smith
Elmscot Woodlands | Elmscot Woodlands Owl Room
Early Years Practitioner
BTEC ND Level 3 in Childcare & Education
Chloe O'Connor
Elmscot Woodlands | Elmscot Woodlands Owl Room
Early Years Teacher
Degree in Primary Education
Katie Drinkwater
Elmscot Woodlands | Elmscot Woodlands Otter Room
Early Years Practitioner
NVQ Level 3 in Childcare and Education
Rosie Morgan
Elmscot Woodlands | Elmscot Woodlands Otter Room
Early Years Practitioner
NVQ Level 2 in Childcare and Education
Georgina Salkeld
Elmscot Woodlands | Elmscot Woodlands Kitchen Team
Nursery Cook
Food Hygiene Level 2
Catherine Garner
Elmscot Woodlands | Elmscot Woodlands Supply Team
Early Years Practitioner
NVQ Level 4
Kelly Parker
Elmscot Woodlands | Elmscot Woodlands Supply Team
Early Years Play Worker
Denver Kirk
Elmscot Woodlands | Elmscot Woodlands Supply Team
Early Years Practitioner
NVQ Level 2 in Childcare & Education
Chelsea McCullen
Elmscot Woodlands | Elmscot Woodlands Supply Team
Early Years Practitioner
BA Hons in Childhood Studies
Marina Fletcher
Elmscot Woodlands | Elmscot Woodlands Management Team
3rd in Charge
CACHE Level 5 in Management and Leadership for Children & Young People's Services
Steph Green
Elmscot Woodlands | Elmscot Woodlands Management Team
Deputy Manager
BA Hons in Early Childhood Studies with Early Years Teacher Status
Danielle Riley
Elmscot Woodlands | Elmscot Woodlands Management Team
Nursery Manager
BA Hons Childhood Studies