Broussa Nursery School was recently acquired by the Elmscot Group (September 2015) and is highly regarded as one of Cheshire's most prestigious pre-schools. From September 2015, Broussa will extended the age group of children able to attend to include 0-2 – year-olds and will continue to provide premium pre-school care for 2-5 five – year-olds.
Conveniently located in a very large Edwardian house in the heart of Hale Village and established for over 50 years, Broussa Day Nursery offers high quality care and facilities balanced with outstanding flexibility. There is an extensive outdoor play area, faciliting outdoor learning. With a unique blend of sessional and full-day care options, children thrive at Broussa. They love their time with us and gain the key skills they need before their first steps into full-time education. Broussa's reputation for exceptional childcare is well established and we are very proud of its heritage.
Opening Hours:
Monday

7:30am - 6pm

Tueasday

7:30am - 6pm

Wednesday

7:30am - 6pm

Thursday

7:30am - 6pm

Friday

7:30am - 6pm
Address Details:
27 Warwick Road
Hale
Cheshire
WA15 9NP
We are open Monday to Friday (all year except Bank Holidays).
We close at 1pm Christmas Eve and reopen on 2 January.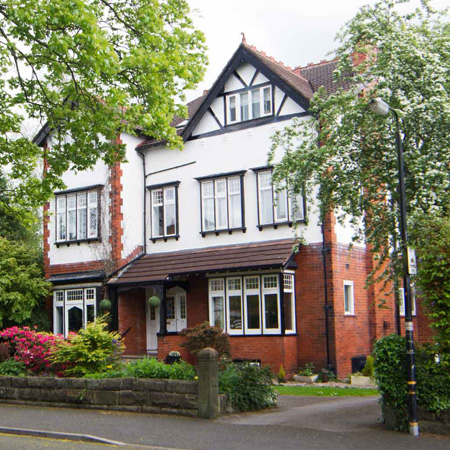 Sarah Mairs
Broussa | Rabbit room
Early Years Assistant
Apprencticeship
Francesca Thomas
Broussa | Rabbit room
Senior Early Years Practitioner
NVQ Level 3
Maria Jose Gallardo de la Torre
Rabbit room
Early Years Practitioner
Degree in Psychology
Rebecca Hodcroft
Broussa | Squirrel room
Early Years Practitioner
NVQ Level 3
Emma Rackham
Broussa | Squirrel room
Senior Early Years Practitioner & 3rd in charge
NVQ Level 4
Nancy Clare
Hale | Squirrel room
Senior Nursery Practitioner
BA Hons in Early Childhood and Support Studies
Nicola Graham
Broussa | Squirrel room
Early Years Teacher
BA Hons in Primary Teaching with Early Childhood Studies, QTS
Jade Gibson
Squirrel room
Early Years Assistant
Lisa Taylor
Squirrel room
Senior Early Years Practitioner
Level 3 Diploma in Children & Young People's Workforce
Amy Morris
Squirrel room
Early Years Practitioner
Level 3 Childcare
Julia Connor
Broussa | Badger room
Senior Early Years Practitioner
NVQ Level 3
Alicja Petka
Broussa | Badger room
Senior Early Years Practitioner
QTS Level 6
Robyn Clemans
Broussa | Badger room
Early Years Practitioner
Working towards Level 6
Amy O'Toole
Broussa | Owl room
Early Years Practitioner
Early Years Teacher Status
Mrs Beer
Broussa | Owl room
Lead Early Years Teacher
Sophie Kirkland
Owl room
Early Years Practitioner
Level 3 in Specialist Support for Teaching & Learning
Charlie Jones
Owl room
Senior Early Years Practitioner
BA Hons Childhood Studies
Chloe Cartwright
Owl room
Early Years Apprentice
Working towards Level 2 in Childcare
Claire O'Hara
Broussa | Kitchen Team Broussa
Nursery Chef
NVQ Level 3 Childcare & Education
Sinead Jones
Broussa | Supply Team Broussa
Jenna Holloway
Broussa | Management Team Broussa
Brossa Nursery Manager