Elmscot Woodlands Takes Over Alistair Bryce-Clegg's Instagram!
Elmscot Woodlands Day Nursery and Nursery School has recently taken over the Instagram account of Early Years Specialist and star of Channel 4's "Old People's Home for 4 Year Olds", Alistair Bryce-Clegg.
The takeover was part of the ABC Does #TakeoverTuesday campaign – where childcare settings post about what they've been getting up to. It's a fantastic opportunity to share ideas between settings, find some inspiration and gain international exposure within the sector.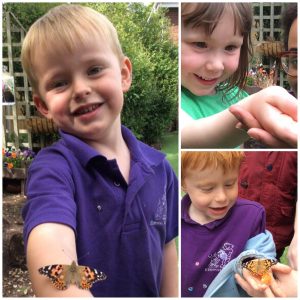 Danielle Riley, Nursery Manager at Elmscot Woodlands said: "We were honoured to take part in Takeover Tuesday. We greatly admire Alistair Bryce-Clegg and the expertise he brings to the early years sector. 
"We put a lot of work into planning activities, so that children get the best experience for their needs as well as ensuring we follow the EYFS curriculum. Being able to share the ideas and activities we had planned makes us feel incredibly proud of what we do." 
Alistair Bryce-Clegg thought that Elmscot Woodlands was an inspiration, saying: "It was lovely to be able to share all of the investigating, playing, painting, making, discovering and FUN activities from the Elmscot Woodlands team on my Instagram account. I know that lots of other practitioners were inspired by what they saw."
Elmscot Woodlands is part of the Elmscot Group of Day Nurseries and Nursery Schools, providing outstanding childcare and education to over 1,800 children across Cheshire.
To find out more about Elmscot Woodlands Day Nursery and Nursery School and the incredible facilities or to register for a place, please contact the Nursery Manager directly on 0161 903 9040 or email [email protected].