Welcome to Elmscot Woodlands Day Nursery in Timperley
Elmscot Woodlands Day Nursery and Nursery School is an 'Ofsted Outstanding' nursery and is located on Ridgeway Road in Timperley, less than a mile from Elmscot Altrincham. Established in 2006, it is a large detached house with purpose-built pre-school and benefits from a large garden with artificial safety-grass and separate baby and toddler play area. The nursery is in a designated 'green belt', surrounded by open fields. There is a covered area in the large garden, allowing for all-weather outdoor play. It has a car park for parents and is registered for 57 children.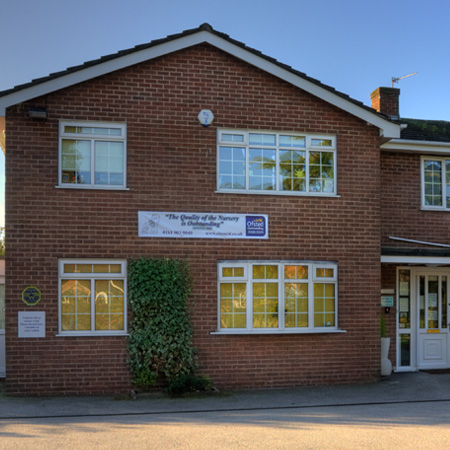 Come and see us or give us a call 0161 903 9040
Opening Hours:
Monday

8.00am - 6pm

Tuesday

8.00am - 6pm

Wednesday

8.00am - 6pm

Thursday

8.00am - 6pm

Friday

8.00am - 6pm
Address Details:
28 Ridgeway Road
Timperley
Cheshire
WA15 7EY
Opening Hours: 8am-6pm, Monday to Friday (all year except Bank Holidays).
We close at 1pm Christmas Eve and reopen on 2 January.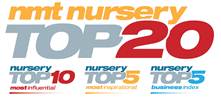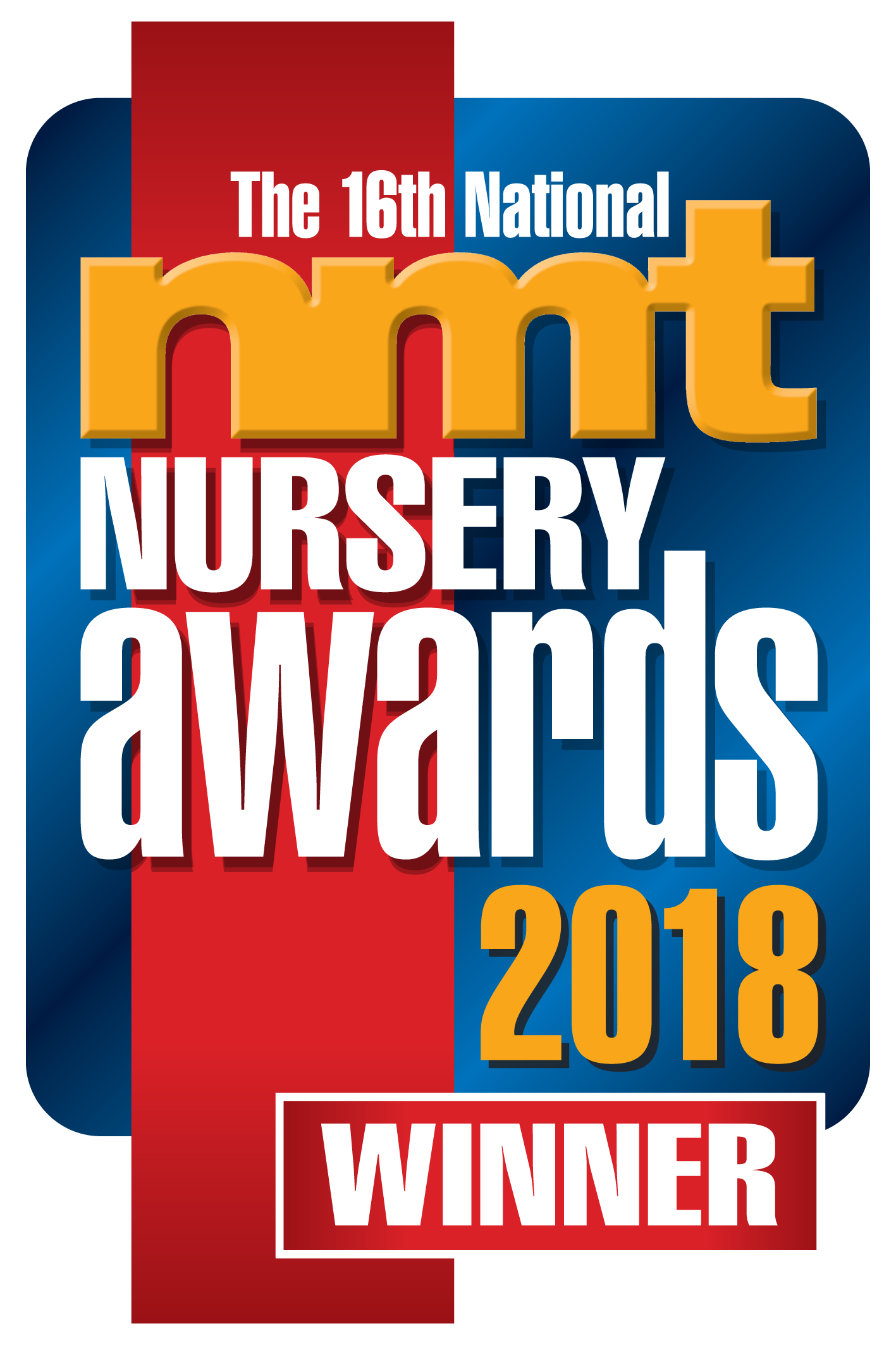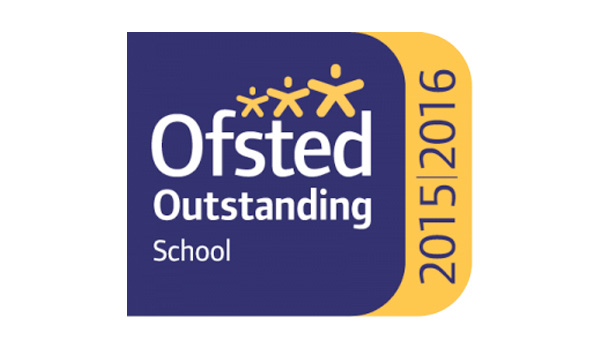 Meet the Elmscot Woodlands Team
Leah Linden
Elmscot Woodlands | Elmscot Woodlands Rabbit Room
Early Years Practitioner
NVQ Level 3 in Childcare and Education
Jess Brobin
Elmscot Woodlands | Elmscot Woodlands Rabbit Room
Senior Early Years Practitioner
NVQ Level 3 in Childcare and Education
Nicolle Parkes
Elmscot Woodlands | Elmscot Woodlands Otter Room | Elmscot Woodlands Rabbit Room
Early Years Practitioner
NVQ Level 3 in Early Years
Lucy Johnson
Elmscot Woodlands | Elmscot Woodlands Hedgehog Room
Early Years Practitioner
Foundation Degree in Early Years
Faye Bradshaw
Elmscot Woodlands | Elmscot Woodlands Hedgehog Room
Early Years Apprentice
Aaron Tomlinson
Elmscot Woodlands | Elmscot Woodlands Hedgehog Room
Early Years Assistant Practitioner
Lauren McGrath
Elmscot Woodlands | Elmscot Woodlands Hedgehog Room
Early Years Practitioner
NVQ Level 3 in Childcare and Education
Louise Goodacre
Elmscot Woodlands | Elmscot Woodlands Owl Room
Nursery Teacher
Masters Degree in Education
Lauren O'Brien
Elmscot Woodlands | Elmscot Woodlands Owl Room
Early Years Practitioner
Foundation Degree in Early Years
Michele Smith
Elmscot Woodlands | Elmscot Woodlands Owl Room
Early Years Practitioner
BTEC ND Level 3 in Childcare & Education
Ciara Burke
Elmscot Woodlands | Elmscot Woodlands Owl Room
Early Years Practitioner
BA Honours in Early Childhood Education & Care
Katie Drinkwater
Elmscot Woodlands | Elmscot Woodlands Otter Room
Early Years Practitioner
NVQ Level 3 in Childcare and Education
Nicolle Parkes
Elmscot Woodlands | Elmscot Woodlands Otter Room | Elmscot Woodlands Rabbit Room
Early Years Practitioner
NVQ Level 3 in Early Years
Rosie Morgan
Elmscot Woodlands | Elmscot Woodlands Otter Room
Early Years Practitioner
NVQ Level 2 in Childcare and Education
Gina Collinson
Elmscot Woodlands | Elmscot Woodlands Otter Room
Senior Early Years Practitioner
NVQ Level 3 in Childcare and Education
Georgia Hammond
Elmscot Woodlands | Elmscot Woodlands Otter Room
Early Years Assistant Practitioner
Teresa Geraghty
Elmscot Woodlands | Elmscot Woodlands Kitchen Team
Kitchen Assistant
Food Hygiene Level 2
Georgina Salkeld
Elmscot Woodlands | Elmscot Woodlands Kitchen Team
Nursery Cook
Food Hygiene Level 2
Catherine Garner
Elmscot Woodlands | Elmscot Woodlands Supply Team
Early Years Practitioner
NVQ Level 4
Kelly Parker
Elmscot Woodlands | Elmscot Woodlands Supply Team
Early Years Play Worker
Karen Wawrzyniak
Elmscot Woodlands | Elmscot Woodlands Supply Team
Early Years Assistant
Denver Kirk
Elmscot Woodlands | Elmscot Woodlands Supply Team
Early Years Practitioner
NVQ Level 2 in Childcare & Education
Chelsea McCullen
Elmscot Woodlands | Elmscot Woodlands Supply Team
Early Years Practitioner
BA Hons in Childhood Studies
Emma Whitfield
Elmscot Woodlands | Elmscot Woodlands Supply Team
Supply Early Years Practitioner
NVQ Level 3 Childcare and Education
Sarah Thompson
Elmscot Woodlands | Elmscot Woodlands Supply Team
Early Years Practitioner
Level 3 Childcare
Amanda Darlington
Elmscot Woodlands | Elmscot Woodlands Management Team
Deputy Manager (maternity leave)
BA Hons in Professional Studies in Early Years
Marina Fletcher
Elmscot Woodlands | Elmscot Woodlands Management Team
3rd in Charge
CACHE Level 5 in Management and Leadership for Children & Young People's Services
Steph Green
Elmscot Woodlands | Elmscot Woodlands Management Team
Deputy Manager
BA Hons in Early Childhood Studies with Early Years Teacher Status
Danielle Riley
Elmscot Woodlands | Elmscot Woodlands Management Team
Nursery Manager
BA Hons Childhood Studies