We care for children aged from six weeks to five years of age in a very safe, homely environment. The Nursery Education Grant is available to all children aged over three years and some children from age two at all Nurseries, ensuring our outstanding nursery education is available to all families.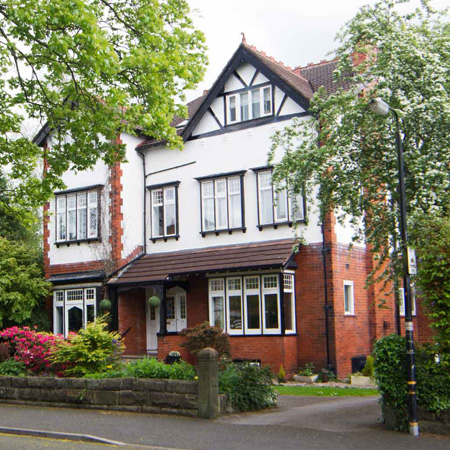 Broussa Day Nursery & Nursery School
Broussa Nursery School was recently acquired by the Elmscot Group (September 2015) and is highly regarded as one of Cheshire's most prestigious pre-schools. From September 2015, Broussa extended the age group of children able to attend to include 0-2 – year-olds and will continue to provide premium pre-school care for 2-5 five year-olds.
Conveniently located in a very large Edwardian house in the heart of Hale Village and established for over 50 years, Broussa Day Nursery offers high quality care and facilities balanced with outstanding flexibility. There is an extensive outdoor play area, faciliting outdoor learning. With a unique blend of sessional and full-day care options as well as term time or full time places, children thrive at Broussa. They love their time with us and gain the key skills they need before their first steps into full time education. Broussa's reputation for exceptional childcare is well established and we are very proud of its heritage.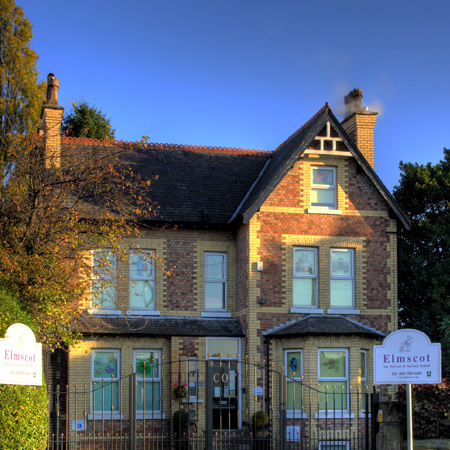 Elmscot Day Nursery & Nursery School
Elmscot is an 'Ofsted Outstanding' Nursery and is located on Stockport Road in Timperley, opposite Timperley Sports Club, in a large detached Victorian house. It has a very large rear garden, divided into three play areas for the children, incorporating a bouncy artificial grass area for safer climbing and a covered play space allowing all-weather outdoor play and fresh air, as well as a parent car park. It is registered for 70 children.
In 2015, Elmscot was the Highly Commended Runner-up for National Day Nursery Association (NDNA) Day Nursery of Year UK, as voted by parents.
Hale Day Nursery & Nursery School
Hale is an 'Ofsted Outstanding' Nursery, located on leafy Bankhall Lane in Hale, in a large detached Grade II listed farm house in the green belt. Built in the late 1600s as Bank Hall, it used to have a moat and 98 acres! Today, the moat is gone, and the characterful nursery offers large grounds, hen coop and play areas surrounded by fields to two sides which lead to the Bollin River (Hale won Best Outdoor Learning Environment Award in 2012). There is a large parent car park. It is registered for 75 children.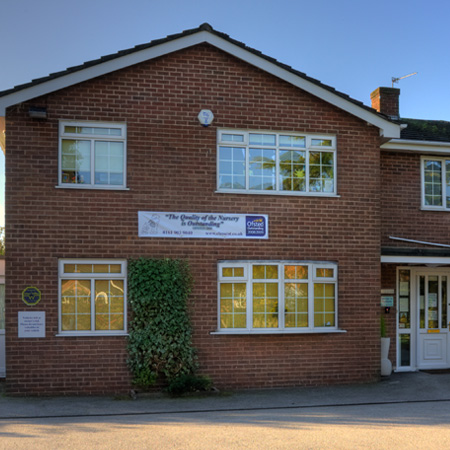 Woodlands Day Nursery & Nursery School
Woodlands is an 'Ofsted Outstanding' Nursery and is located on Ridgeway Road in Timperley, less than a mile from Elmscot. Established in 2006, it is a large detached house with purpose-built pre-school and benefits from a large garden with artificial safety-grass and separate Baby and Toddler play area. The Nursery is in designated 'green belt', surrounded by open fields. There is a covered area in the large garden, allowing for all-weather outdoor play. It has a car park for parents and is registered for 57 children.
Elmscot (Nantwich) Day Nursery & Nursery School
Elmscot Day Nursery in Nantwich was established in 1966 as part of the Nyehome Group. Located close to the town centre in Barony Court, it is a large purpose-built Day Nursery registered for 80 children, with large, spacious rooms and outdoor play areas, as well as extensive parent parking.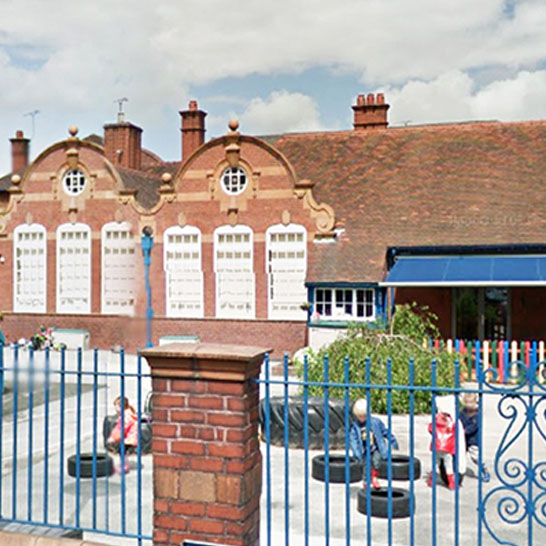 Elmscot (Chester) Day Nursery & Nursery School
Elmscot Chester's stimulating learning centre is conveniently located between Chester Railway Station (2 min walk away) and Chester city centre (about a 10 minute very pretty walk away along the canal) so it is very easily accessible by commuting parents. It also has a parent car park.